The company's double-sided adhesives are in line with electronic and RoHS2.0, Wulu, SVHC restricted substances and other specifications, and have good reworkability.
info_outlineStructure Diagram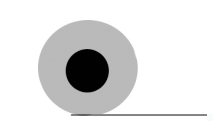 Release paper
****Acrylic glue ****
PET Substrate
****Acrylic glue ****
info_outlineApplication
The company's double-sided tape has a variety of viscosities, thickness can be adapted to various industries or products. Good adhesion to plastics, metal, good weather resistance, easy punching, and stable adhesion in high temperature environment. Medium material is not easy to tear, hard material, good temperature resistance, chemical resistance , anti-UV and other functions.
info_outline Scope of application
Applicable areas include PC, PET, PP, PMMA, ABS, ALUMINUM, PS, mobile phones, wood, building materials, plastic injection, substrate bonding, metal sheets, acrylic sheets, mobile phone assembly, etc.